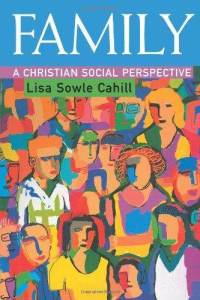 For some time now the coupling of the words "Christian" and "family" has communicated a particular message in our culture, an assertive political stance. One medium of the message has been the ubiquitous voter guides, the kind handed out to evangelical churchgoers just before Florida's Republican primary this year. Leading that effort was the statewide Christian Family Coalition, a conservative group that sized up the candidates on selected issues deemed critical to family preservation. Good light was thrown on presidential hopefuls who oppose legal abortion and same-sex marriage, as one would expect from such an organization. The same favorable light was cast on opponents of health insurance reform and higher taxes to stimulate the economy, as one would expect from the U.S. Chamber of Commerce.
One issue highlighted in the Florida guide might suggest that liberal Christians have too-hastily tagged their conservative brethren as rigid biblical literalists. That is the question of amnesty for some undocumented immigrants, which the biblical conservatives reject in what would seem to involve a limberly interpretive approach to Matthew 25:35—"I was a stranger and you welcomed me." Each of the eight Republican presidential candidates assessed by the Florida coalition was able to bring home an excellent Christian report card.
People could argue all day about what sorts of temporal positions ought to be taken by a group with "Christian" and "family" in its name, but one basic question is likely to be lost in the colloquy: What is a Christian family, anyway?
Non-nuclear
Ask your typical pro-family activist, and the answer would probably simmer down to: mom, pop, and the kids. This is not, however, a definition of the biblical Christian family. It is a serviceable description of the nuclear family, a modern construct that didn't materialize until well into the Industrial Revolution. What distinguishes this model of family are thick boundaries placed between itself and networks of biological kin as well as communities.
Is it asking too much for a Christian family to live up to this nuclear ideal? No, it's asking too little, at least from the standpoint of biblical theology.
In my mind, the most enlightening work on this subject was and remains Lisa Sowle Cahill's Family: A Christian Social Perspective, published in 2000. A couple of years ago, Cahill—a Roman Catholic who is one of the most prominent theological ethicists of any persuasion—told me that her idea for the book originated in a series of meetings she attended in New York, sponsored in part by the Institute for American Values. By her account, there was too much talk of the need to "re-stigmatize" out-of-wedlock births, too much handwringing over the personal moral failings of those who fall outside traditional family norms. The gatherings led her to pose the simple but vital question of what constitutes a Christian family.
In her book she approached the question in part by examining biblical sources that shine light on first-century Christian families. She found that the primary allegiance of early Christians was not to the patriarchal family but to the Christian community—reconceived as "the new family." Christian commitment had the effect of transcending biological ties.
Cahill examined other sources, including Catholic social doctrine upholding the family as a "domestic church" that inculcates generosity and solidarity. She concluded that the Christian family is not modeled by the particular structure of the modern nuclear family, "focused inward on the welfare of its own members." Rather, it is marked by concern for those outside the boundaries of biological kinship. It can find expression in single-parent families, families broken by divorce, gay and lesbian families, blended families, and adoptive families.
"The Christian family defines family values [her emphasis] as care for others, especially the poor," wrote Cahill, who teaches at Boston College. "It appreciates that truly Christian families are not always the most socially acceptable or prestigious ones." Such values highlight "compassionate action" and "personal commitment to … mercy and justice." Family values are, in other words, social values.
Yes, the family that implodes will have a tougher time reaching out in service to the world. Unavoidably, each family is partly "focused inward on the welfare of its own members." And that does bring us back more or less to the nuclear family, which, generously defined, should be considered the most basic unit of social solidarity.
But it's worth noting that the family as limned in the New Testament is not simply that. It is made up of persons for others, as the Jesuits like to say. It is concerned about peace and the poor—two biblical keywords I have never seen in a conservative Christian voter guide.